You are here
The original motor racing watch (probably)
The original Motor Racing watch (probably!)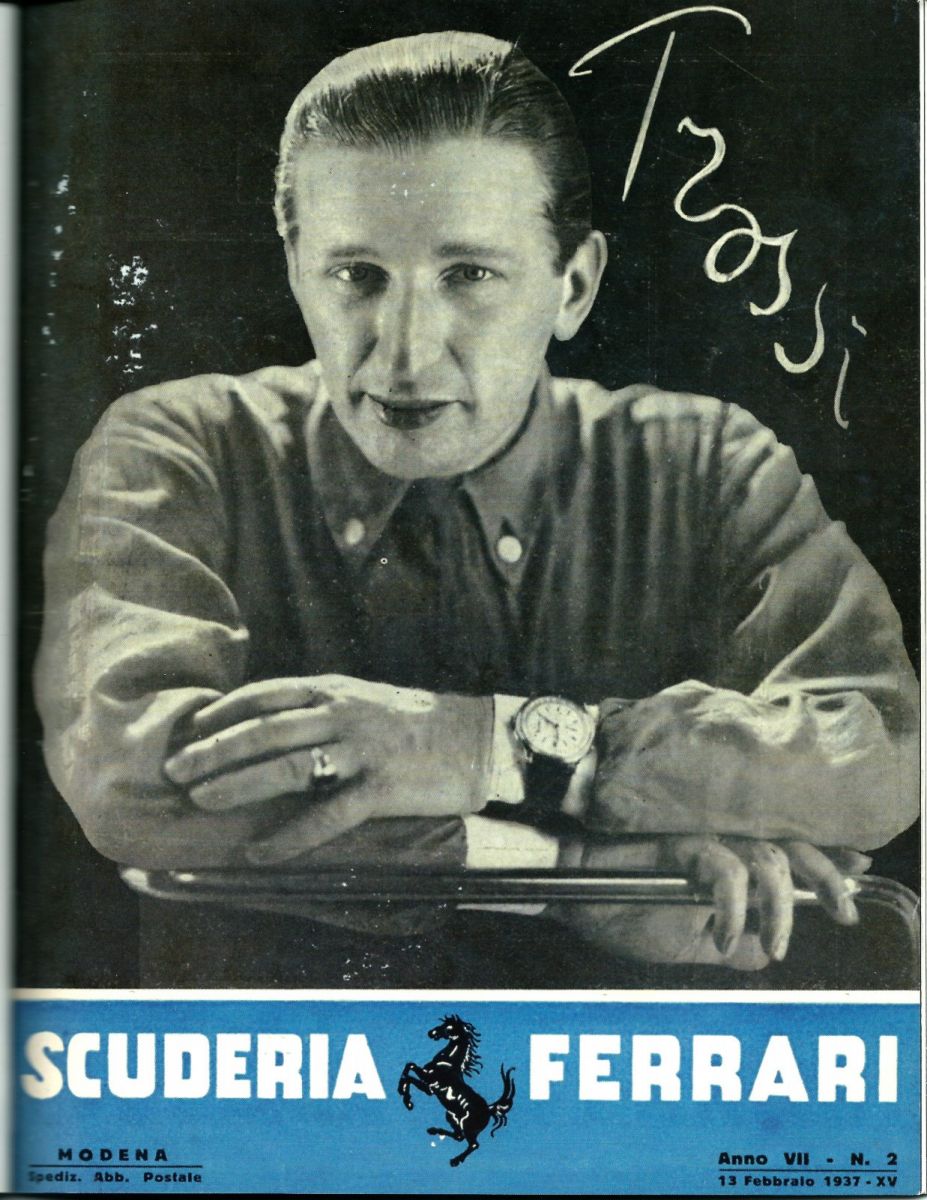 Count Carlo Felice Trossi was a man who loved speed be it on land sea or air. He was born to money and used it to pursue his passion,
 but he was not someone who was playing at motor racing, he had talent. In his first Mille Miglia in 1932 he came second in his Alfa Romeo 8C.
 During his career he set the lap record in Monaco Grand Prix of 1934, and the lap record at the Tripoli Grand Prix of 1938 whilst fighting for 
 the lead in his Maserati against the Mercedes. Unfortunately he had to retire due to mechanical problems. He went on to win many races 
 notably the 1947 Italian Grand Prix and the 1948 Swiss Grand Prix, remarkable as he died from cancer a year later aged only 41.

   If motor racing was not enough he also linked two of his passions flying and racing, he designed and built a front wheel drive aero-engined 
 racing car but due to being so front heavy, it under steered terribly so never raced, also he commissioned a special Mercedes SSK with a 
 shortened wheelbase and coach built body. Both the above cars are in important collections today.

   As well as being a driver for Scuderia Ferrari he was also financing them. In 1934 he became president of the team, at about the same time 
 he took delivery of a unique timepiece he had commissioned from Patek Philippe. This watch was very different from other watches of 
 the time, it was an 18ct gold large (47mm) cased one button chronograph it had a white dial with horizontal sub dials and an outer Tachymeter
 scale, its lugs took a 24mm strap using spring bars, and it used a unique 17" (ligne) movement that filled the case. He used this watch both to 
 race and as team president in the pits to check lap times and speeds. He also set the trend of wearing a watch on the outside of the cuff.
All these things were ahead of their time or firsts, if we look to recent times sports watches are all about this size, most two-dial chronographs
have horizontal sub dials, and a Tachymeter scale, and spring bar lugs are now universal. So how much would this watch now called
the "Trossi Leggenda" with its history, links to Count Carlo Felice Trossi, the early Ferrari racing team, and a Patek Philippe one off.
Well this watch was sold at Sotherby's in Geneva in 2008 for the sum of £1.41 million.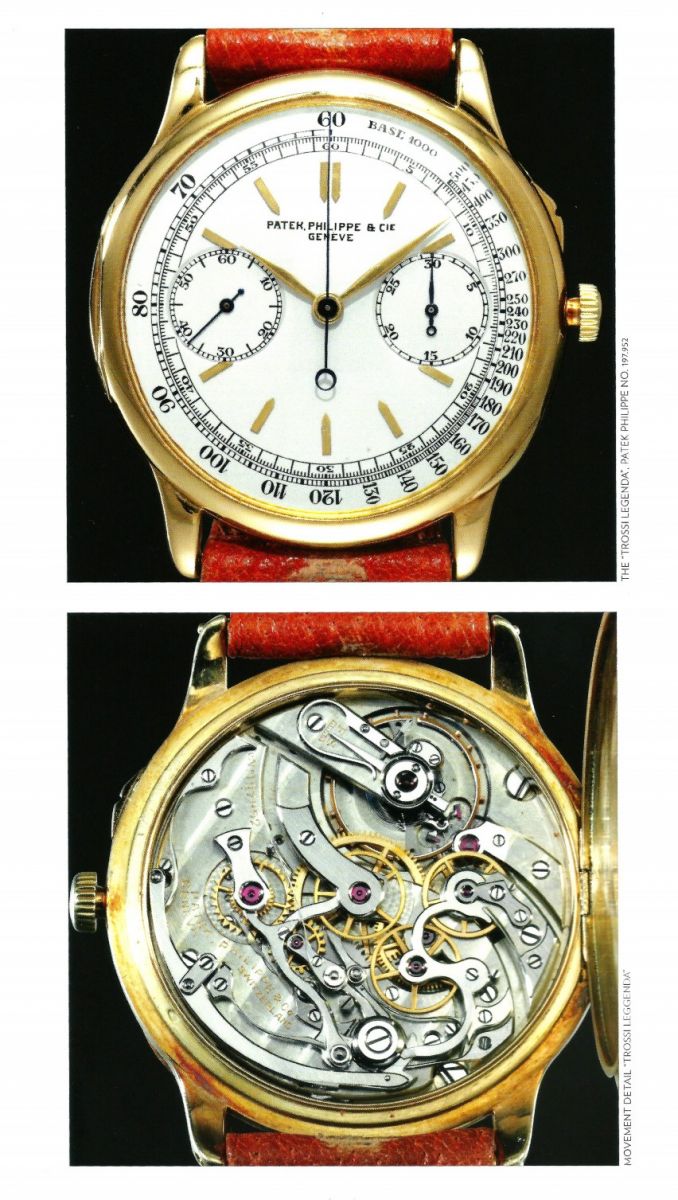 Michael: 10th Oct 2015 14:28:00
Latest Watch Articles
Omega Seamaster 70 years old.
Omega Seamaster 70 years old
The Watch market today

Patek Philippe 5035 Annual Calendar
Patek Philippe 5035 Annual Calendar
The original motor racing watch (probably)
Trossi Leganda
the Rolex Daytona

See all Watch Articles...
---