You are here
The Motor Sport Watch
The Motor sport watch
By Michael Delage-Pandeli of SKJ Watches.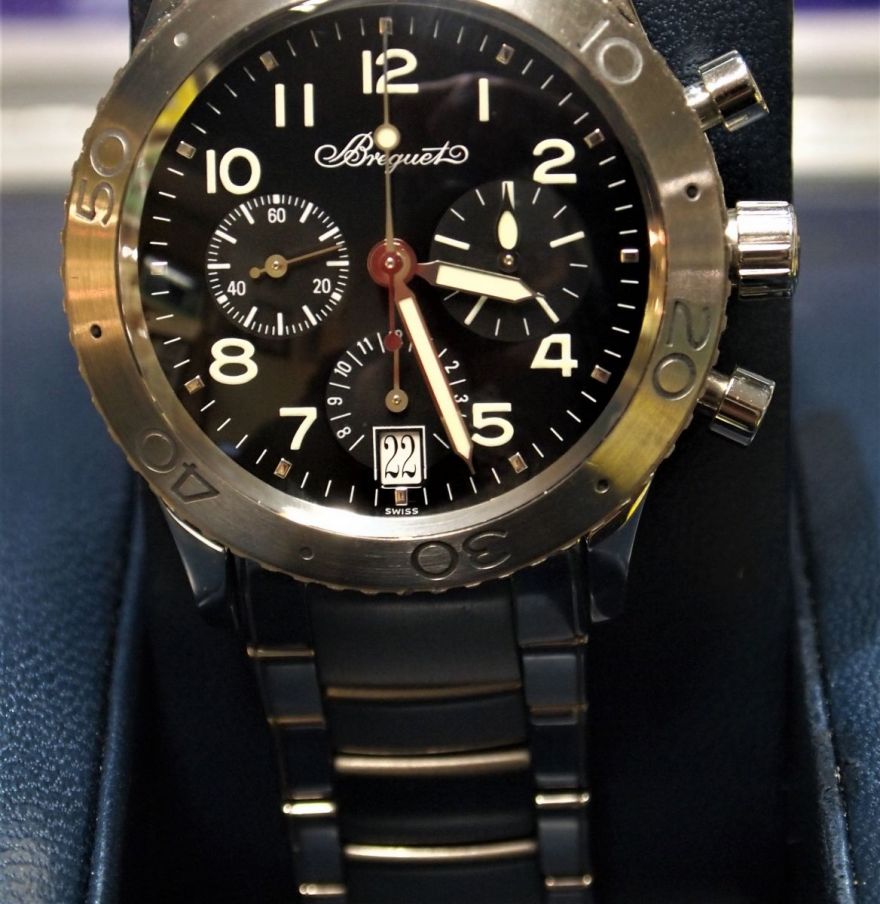 I have been a watch dealer for over 20 years, and I love watches and their history. Many of my clients are historic car racers and over the years I have helped them find the right watches for the period of their car. In this article I am going to try and change the popular perception that a motor sports watch has to be by Heuer or Rolex. The reason these brands come to the fore is that they have a large marketing budget to keep their brand in the public eye. This leads to these watches having a high price due to demand. But you can get watches just as good for a fraction of the money you would spend on a Heuer Monaco or a Rolex Daytona. In my opinion an Omega Speedmaster is equally as good as the above and like the Heuer was designed with motor sport in mind. I have a copy of the original advertisement for the Speedmaster from 1958 and I quote "Our picture shows two sports car enthusiasts racing the clock… the clock being no clock at all but the new Omega high precision wrist computer the Speedmaster." But as the Speedmaster went on to find fame as the Moon watch its motor racing heritage was mostly forgotten until the Schumacher models came out.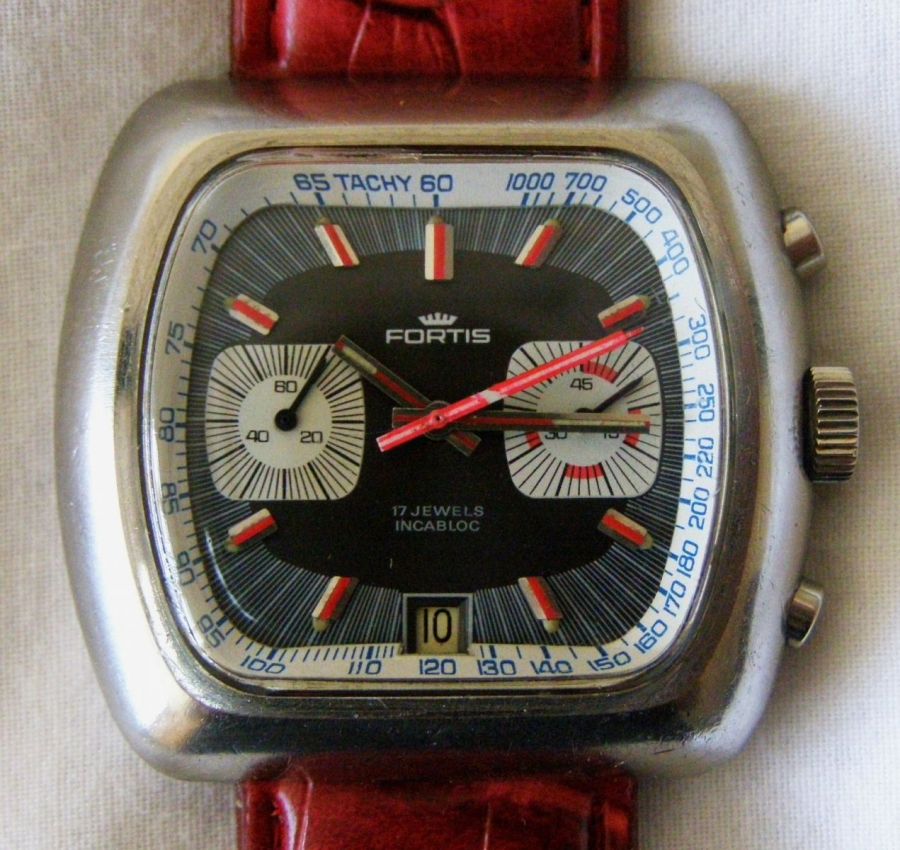 I was reading about a collection motor sport chronographs that recently came to light in Canada. In the collection was a Marvin given by Mercedes to a driver for the 1955 Mille Miglia with engraving on the back to that effect. In the same collection were a number of other chronographs by Lanco and Glory, given to drivers of Alfa Romeo, Ferrari and Maserati. There are many pictures of Jim Clark wearing a Gallet chronograph, and I am sure that if you look at pictures of other drivers you will see many diverse brands being worn. The reason these brands have been forgotten is that they no longer exist.
I think most early racers wore military or aviation chronographs, as they suited the functions needed for racing, having a chronograph and usually a tachymeter scale to measure speed.
With this in mind you historic car racers you do not need to spend £25,000 to get a Paul Newman Daytona or £6000 to get a Steve McQueen Monaco, you can go out and find any nice 1940s chrome plated Limit chronograph for as little as £400, £600 gets you a 1950s Favre Leuba or Movado, go to £1000 you can get something a little nicer like a Lemania or a Universal, and £1500 gets you a 1970s automatic Breitling or Porsche Design Chronograph.
For those of you who want the vintage look but would prefer a modern watch, there are a number to choose from. For about £2500 the Zenith El-Primero is probably the best automatic chronograph you can buy this side of a Patek Philippe, it was also a lesser version of this movement used in the Rolex Daytona until 1999. Another great watch is the Breguet Transatlantic Type XX, a watch from a great brand and it can be bought for as little as £3500. Even though there are many more I am going to repeat myself recommending the original Omega Speedmaster, this watch has stayed exactly the same since 1967, it still has a plastic glass, is manually wound and can be on your wrist from £2000.
I hope this article will have helped you look at alternative brands of period watch to wear, and what you might save on the watch leaves you some money to buy the vintage clothes to match.
Michael Pandeli for Historic Motor Racing Magazine: 17th May 2015 19:46:00
Latest Watch Articles
Omega Seamaster 70 years old.
Omega Seamaster 70 years old
The Watch market today

Patek Philippe 5035 Annual Calendar
Patek Philippe 5035 Annual Calendar
The original motor racing watch (probably)
Trossi Leganda
the Rolex Daytona

See all Watch Articles...
---